Volvo Tire Advanatge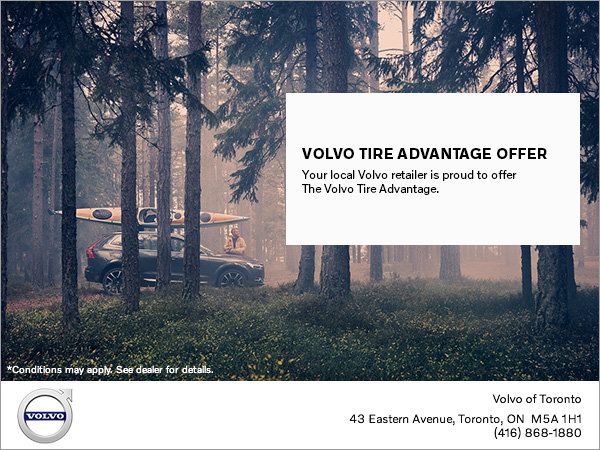 Do You Have The Right Tires?
The right tires make the difference for your Volvo's handling and safety.
That is why Volvo of Toronto offers The Volvo Tire Advantage. Our expert team of technicians will ensure that you get the perfect tires for your Volvo vehicle at competitive prices.
Our offer also includes complimentary 24-month Road Hazard Tire Protection (with the purchase of Volvo recommended tires) and proper tire disposal and recycling.
Conditions apply. See dealer for details.