Tires Make a Difference
November 20 2018, Volvo of Toronto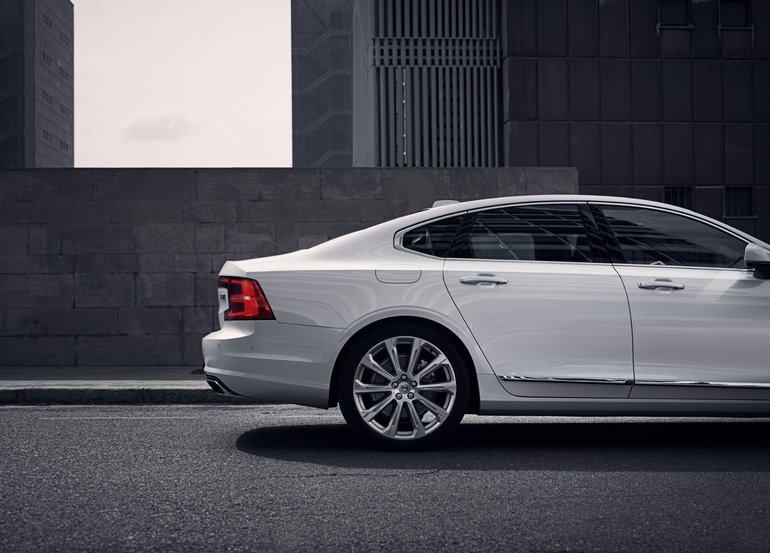 WHY ARE TIRES IMPORTANT?
When we hear the name Volvo, one of the first things many of us think of is safety and deservedly so. But when you think of tires, does safety come to mind? The fact is, tires are one of the most important safety features on your vehicle. Think about this: A vehicle's tires are its sole contact with the road. The engine and brakes work directly through the tires. Even Volvo's advanced traction and stability control systems are limited by the tire's ability to grip the road. So, driving on tires that are worn, underinflated, or not properly suited to the environment can compromise the performance and safety of your vehicle.
WHERE SHOULD I BUY REPLACEMENT TIRES?
There are plenty of options in the marketplace for buying tires, just as there are when it comes to servicing your Volvo. In both cases, Volvo of Toronto is the right choice. Professional service advisors and factory-trained technicians know what's best for your Volvo, and that includes tires. They can explain exactly what you need to know in order to make an educated tire purchase. Plus, Volvo of Toronto will simplify the experience by only offering you tires that are designed to fit your car properly. That might be the same tire that came on your Volvo when you purchased it or a tire that has been approved by Volvo engineers to meet the required specifications. And we're not just talking about the correct diameter and width, but the correct type, aspect ratio, load and speed rating, and more. Yes, it can get pretty technical, but Volvo of Toronto has the answers. Remember, getting the correct tire for your car is extremely important.
WHAT ABOUT THE COST?
Volvo knows that there's plenty of competition in the marketplace when it comes to buying tires. That's why they created the Volvo Tire Advantage, a comprehensive factory-sponsored program that enables Volvo Retailers to offer customers the right tires for any Volvo at competitive prices. Plus, tires purchased from Volvo of Toronto include complimentary 24-Month Road Hazard Protection*. Combine that with factory-trained technicians using the proper equipment and the value proposition is hard to beat.
Having the proper tires can impact your Volvo's handling and safety. That's why your official Volvo of Toronto Retailer is proud to offer The Volvo Tire Advantage, which gives you:
*VOLVO OF TORONTO TIRE ADVANTAGE OFFER*
The right tires for your Volvo at competitive prices
Complimentary 24-month Road Hazard Tire Protection* when you purchase any Volvo-recommended tires
Factory-trained technicians working with the proper equipment
Proper tire disposal and recycling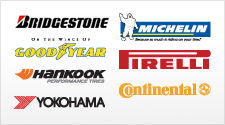 VOLVO WINTER TIRES
Winter tires are necessary for many Canadian drivers since they offer increased safety in some of the most severe driving conditions drivers face. Because safe driving means being able to handle slush, ice and consistent sub-zero temperatures, you need a tire that can remain pliable in all these conditions.
The latest generations of winter tires, maintain their elasticity and gripping power at -35 degrees Celsius and below. Traditional all-season tires tend to stiffen and lose gripping power at 7 degrees Celsius.
There is a direct correlation between the tires on the vehicle and the vehicle's performance. Performance tires are generally wider with a bigger footprint and have few grooves, channels and sipes in order to maintain the most rubber contact with the road. Keep in mind they also require a certain degree of heat to maintain the grip of the rubber. It's the exact opposite of what you need for winter driving.
Since modern winter tires have specially designed compounds for cold-weather motorists, customers should purchase or replace a complete set of four. According to Transport Canada "putting only two winter tires on a vehicle can change the vehicle's handling so much as to be unsafe."
Canada's tire makers advise motorists to use winter tires on all wheel positions. Using winter tires on only the front or rear axle positions can create a serious traction imbalance that can lead to a loss of control, particularly when cornering.
When shopping for winter tires, motorists should look for the three-peak mountain with a snowflake on the sidewall. Only tires stamped with this distinctive symbol meet or exceed specific snow traction requirements established by the tire industry.
Every five-degree Celsius decrease in temperature results in a loss of about one psi in air pressure. A temperature drop of 15 degrees Celsius, for example, which can happen frequently in winter, typically results in 10 percent underinflation.
A true winter tire can offer up to 50 percent better traction than an all-season tire. At 7 degrees Celsius, the rubber compounds in high-performance summer tires change, resulting in reduced contact with the road. Softer rubber compounds in winter tires remain flexible in cold conditions.
Tires should be stored upright in a clean, indoor location, free from exposure to sunlight or strong artificial light, heat, ozone (electrical motors) and hydrocarbons.