The Next Volvo Concept Coupe
November 20 2018, Volvo of Toronto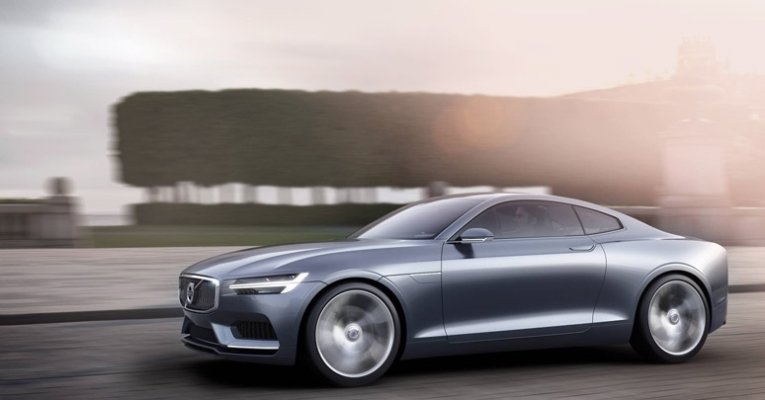 A calm, confident beauty
"The new Volvo Concept Coupé reveals how we could shape our cars from now on. Free from the superficial surface excitement of other car brands, we add emotional value to the Volvo brand with the calm, confident beauty that is the hallmark of Scandinavian design," says Thomas Ingenlath.
The new face of Volvo
After a year of rising expectations, the first design by the new Head of Design, Thomas Ingenlath, reveals a bold new design direction from Volvo Cars.
The Concept Coupe merges contemporary Scandinavian lifestyle and design with iconic elements from Volvo's 1960s era. The result is a confident gentleman's – or gentlewoman's – sports car, characterized by daring proportions, a new face and an interior brimming with exquisite craftsmanship and innovative technology.
Volvo unleashed
The Concept Coupe is the first of a series of three concept cars, all in individual ways representing the next generation of Volvo models, starting with the forthcoming All-New Volvo XC90 in 2014.
It is the first car built on Volvo's new Scalable Product Architecture (SPA). Developed in-house for Volvo Cars only, SPA liberates Volvo's designers from the limitations of previous platforms. "This is Volvo unleashed," says Ingenlath.
View the Volvo Concept Coupe from the side to get the full visual impact of its new proportions. The distance between the dashboard and the front axle is extended and the greenhouse has been moved slightly rearwards, resulting in a calm, yet powerful stance.
"Think about the powerful calmness of a lion. He doesn't have to prowl to command respect. Even lying down he shows what he is capable of," says Thomas Ingenlath.
A powerful challenger
"Over last few years, car design has become increasingly standardized and streamlined, and too often defined by cluttered and overly complex design. While other brands try too hard to look luxurious and muscular, Volvo Cars will stand out as the calm, confident and naturally powerful challenger.
We have no ambition to blend in, and the Concept Coupe efficiently manifests how iconic design will reinforce Volvo's identity," says Thomas Ingenlath.