The 2019 Volvo XC40
November 20 2018, Volvo of Toronto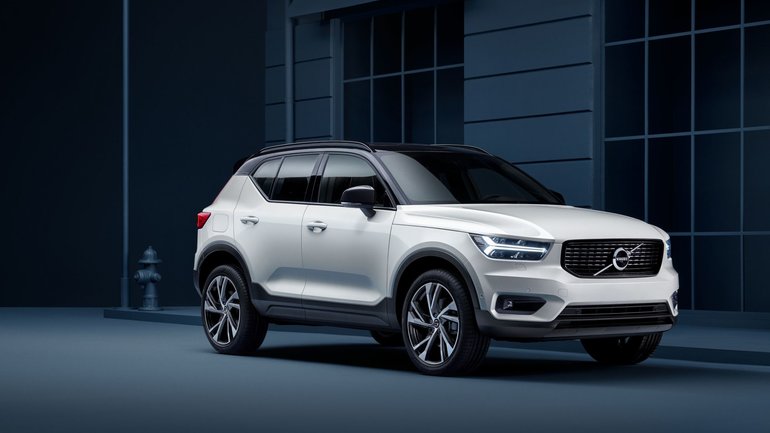 The 2019 Volvo XC40 has been making waves in the market ever since it arrived last year. As Volvo's latest luxury SUV, it packs all of the comfort and convenience you'd expect from a Volvo as well as quite a bit of exclusive technology. There's a lot packed into the XC40 that makes it more appealing than many of its competitors.
You see, Volvo put a lot of effort into designing the new Volvo XC40. In fact, the first few minutes behind the wheel of the new XC40 will tell you everything you need to know about how it was designed. There's nothing entry-level about it and it feels just like an XC60 or even an XC90. You get the same interior and safety features, and a fast, powerful engine that's also very efficient.
There's just something about the 2019 Volvo XC40 that will make you fall in love with it immediately. Visit us today at Volvo of Toronto for your test drive.
The Most Powerful Engine in its Segment
Powering the 2019 Volvo XC40 is the most powerful engine currently offered in an urban luxury SUV. The 2.0-litre, turbocharged four-cylinder engine in question delivers 248 horsepower and 258 pound-feet of torque, which is about 40 horsepower more than most German rivals in the same segment.
This engine is paired with a quick-thinking eight-speed automatic gearbox that's perfectly tuned to the engine. The end result is a gearbox that makes the engine run smoothly and efficiently while also making sure that power gets to all four wheels quickly when you need it to.
Inside the XC40, you'll find a ton of space for both front and rear passengers as well as a generous and easy-to-use cargo area. The 2019 Volvo XC40 is for young, active families who want space but don't want to compromise on safety, luxury, or agility.
Come in today to Volvo of Toronto to learn more about the 2019 Volvo XC40.