The 2019 Volvo S60
November 20 2018, Volvo of Toronto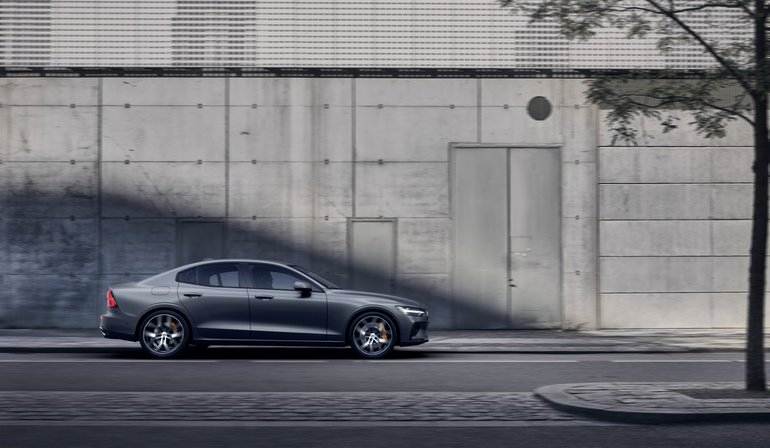 The brand new 2019 Volvo S60 was unveiled back in June and is now getting ready to hit the market. Delivery of the completely redesigned 2019 Volvo S60 will be starting early next year, but you can already pre-order your new Volvo S60 today at Volvo of Toronto.
With the arrival of the redesigned S60, Volvo has officially revamped its entire lineup and the Swedish manufacturer's rebirth is complete. Today's Volvo lineup features some of the most impressive new luxury vehicles and the Volvo S60 is just one example of that. Let's take a closer look.
All the Tech and Safety Features You Want
The 2019 Volvo S60 features a brand new design taken from the mold of the top-of-the-line Volvo S90. The S60's premium lines and overall refinement will get noticed on the road, while the safety and connectivity features found inside will make your life easier and the drive more enjoyable.
The new S60 features all of the advanced and often exclusive safety features found in other Volvo vehicles. This includes automatic braking for pedestrians, cyclists, and other vehicles as well as advanced lane departure prevention, adaptive cruise control, and overall accident avoidance.
Inside the 2019 S60, you get the Sensus infotainment system that's complete with some of the most impressive connectivity features. You'll also get great features like Apple CarPlay and Android Auto. The S60 is the only compact luxury sedan to currently offer ventilated seats.
Under the hood, the S60 is equipped with a turbocharged four-cylinder engine that delivers 250 horsepower and 258 pound-feet of torque. This powertrain happens to be one of the most powerful in the segment as well as one of the most efficient. It's smooth and quiet, but also fast and quick to react.
To learn more about the 2019 Volvo S60, contact us today at Volvo of Toronto.